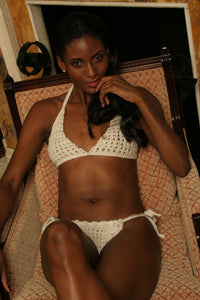 Sensuous Siren and Sylph Swan Type Part IV – Lena Classic
Are You Ready To Take The World By Storm?
Ginger the Bombshell... Check… Diana the Showstopper Live on Stage… Jackie Timeless Jet-set Life!
Now if you didn't complete your previous assignment, take a moment for the Four types of sexy. Which are you? Quiz to perfectly match your kind of sexy. Have some fun before we review our next type:
Sensuous Siren and Sylph Swan Type Part III – Lena Classic
Who's Lena and what do we have in common?
Let's take it to the books…
Iconic songbird from the 1930s onward
Stunning beauty who graced the Cotton Club stage, Carnegie Hall's stage, the silver screen, and the small screen
Vivacious and full of life
Style influencer extraordinaire
None other than the incomparable… Ms. Lena Horne!
Stormy Weather is another film favorite of mine. The image of Ms. Horne singing as she looks out of the window, the storm raging outside, is a lasting memory. Her beauty and grace in any of the musicals or dramatic portrayals heighten by her melodic voice. Ms. Horne is an iconic singer, dancer, and actress whose impactful career will forever shine brightly!
The CharmaineLouise Lena Sweaterlette and matching Full-Cup Bra and Panties is influenced by Ms. Horne's classic style and beauty. The sumptuous hand-dyed 8-ply yarn is of the highest level as befitting the icon. Lounging at home with your sweaterlette draped over your shoulders and lingerie, sumptuous cashmere feels so luscious and looks oh so sublime! Just as sexy paired with a posh pencil skirt, seamed fishnets, and stilettos, or complementing a classic cocktail dress, the exquisite style of Lena never ceases to charm. Stormy weather is far from you—only clear skies ahead!
Now embrace your inner songbird of the Sylph Swan Lena Horne and awe them in your glamorous loungewear and lingerie, Stunning Beauty!
Then, comment below and share your look and thoughts on our CharmaineLouise Intimates Facebook page.
Fulfill Your Desires.

xoxo
Charmaine Louise
P.S. Catch up on our 4-part series on each Sensuous Siren and Sylph Swan type here, Part I Ginger the Bombshell here, Part II Diana the Showstopper here, and Part III Jackie Timeless here.
Don't miss a titillating thing! Subscribe to CharmaineLouise Intimates — The Art of Seduction blog's RSS feed using https://charmainelouise.com/blogs/charmainelouise-intimates-blog.atom.
---