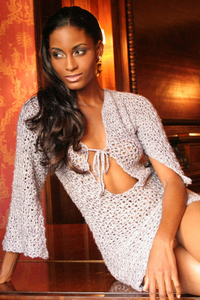 Sensuous Siren and Sylph Swan Type Part III – Jackie Timeless
Are You Ready To Glam It Up On The Tyrrhenian Sea?
Ginger the Bombshell... Check… Diana the Showstopper Live on Stage!
Now if you didn't complete your previous assignment, take a moment for the Four types of sexy. Which are you? Quiz to perfectly match your kind of sexy. Have some fun before we review our next type: 
Sensuous Siren and Sylph Swan Type Part III – Jackie Timeless
Who's Jackie and what do we have in common?
If you can tick off at least two of the following traits and guess who they reference, then you can claim your inner Jackie…
Personality: exudes charm; a high level of sophistication; very much a lady
Style: elegant; trendsetter; timeless
Love Life: only the most powerful and wealthy need apply as your partner
Thought of by Others: International Fashion Icon; Most Admired; Most Influential
Are you Most Admired? Are you a trendsetter? Are you married to a zillionaire???
Did you guess the one and the only who can tick off all of the above? Jacqueline Kennedy Onassis!
If so, you've earned your oversized Glamour Girl Shades and silk headscarf plus a trip to Capri, that Mediterranean isle turned jet-set playground. What better place to lounge on your yacht or stroll through town in your luxurious, hand-crocheted, sexy silk Jackie Tunic and matching String Bikini? The timeless, sophisticated style of Jackie turns all eyes toward you. 
Jackie O is on a level of stratospheric influence. And I, like many others, am not impervious to it. I designed my CharmaineLouise Jackie Timeless Collection in her honor. Based on the thousands of photos you'll see on the Internet of her glamorous jet-set lifestyle, I crafted a tunic in the finest hand-dyed silk. I particularly love the images of her in Capri simply enjoying her time there. For the Jackie Tunic, I chose the colors of rich platinum and always fashionable black would appeal to her iconic sense of style. It's a piece I would love to have seen her wear.
Now, slip on your shades, scarf, and tunic with signature white pants as you board your Gulfstream G650 and jet to your island getaway!
Then, comment below and share your look and thoughts on our CharmaineLouise Intimates Facebook page.
Fulfill Your Desires.

xoxo
Charmaine Louise
P.S. Catch up on our 4-part series on each Sensuous Siren and Sylph Swan type here, Part I Ginger the Bombshell here, and Part II Diana the Showstopper here. Up next, Lena Classic here!
Don't miss a titillating thing! Subscribe to CharmaineLouise Intimates — The Art of Seduction blog's RSS feed using https://charmainelouise.com/blogs/charmainelouise-intimates-blog.atom.
---