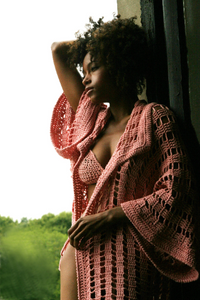 Sensuous Siren and Sylph Swan Type Part II – Diana the Showstopper
Are You The Boss Ready To Come Out... On Stage That Is! 
Ginger the Bombshell... Check!
Now if you didn't complete your previous assignment, take a moment for the Four types of sexy. Which are you? Quiz to perfectly match your kind of sexy. Have some fun before we review our next type:
Sensuous Siren and Sylph Swan Type Part II – Diana the Showstopper
Who's Diana and what do we have in common?
A Fierce Triple Threat Talent: 
Songstress... Tempting Trio or Solo Siren
Actress... Drama Out of Darkness; Musical The Wiz; Romantic Drama Mahogany 
Fashionista... Live in Central Park Beaded Orange Jumpsuit with Matching Chiffon Robe; Live at Radio City Music Hall Black and Silver Beaded Gown with Chartreuse Feathered Robe; More Than Yesterday Tour Purple Beaded Gown with Matching Feathered Robe (thank you Mr. Bob Mackie!!)
Stand on your feet for none other than the one and only Diana The Boss Ross!
APPLAUSE APPLAUSE APPLAUSE APPLAUSE
Okay, so yes, I'm a huge fan of Ms. Ross. And my ode to the icons who influence me would have a huge hole if I did not include The Boss.
Mahogany is my absolute favorite movie and the inspiration for the Diana Kimono with matching Demi-Cup Bra and Panties. Only the most luxurious and sumptuous cashmere is befitting of Ms. Ross.
Any Google search will provide countless photos of Ms. Ross in fabulous custom-crafted creations by artisan Mr. Bob Mackie. Every single design captures Ms. Ross as a Showstopper Sensuous Siren. She draws the eager concert-goers in with her signature voice. Her chameleon skills brings her characters to life. 
So, as the Quiz proves, somewhere in you lies a sexy, confident, ever-evolving Superstar who rules all others. Embrace your inner diva, Glamour Girl.
Now, listen to Ms. Diana The Boss Ross and come out in your alluring lingerie and loungewear!
Then, comment below and share your look and thoughts on our CharmaineLouise Intimates Facebook page.
Fulfill Your Desires.

xoxo
Charmaine Louise
P.S. Catch up on our 4-part series on each Sensuous Siren and Sylph Swan type here and Part I Ginger the Bombshell here. Up next, Part III Jackie Timeless here!
Don't miss a titillating thing! Subscribe to CharmaineLouise Intimates — The Art of Seduction blog's RSS feed using https://charmainelouise.com/blogs/charmainelouise-intimates-blog.atom.
---