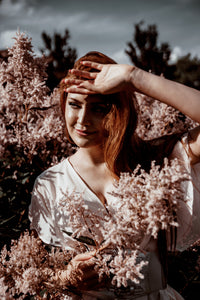 Sexy Fantasy Type Part II – The Voyeur
Eyes hooded; mouth agape; pulse racing; skin tingling; long exhale
The CLBooks' little helper the Four types of lovers. Which are you? Quiz matched your Sexy Fantasy type–sub, Voyeur*, Dominatrix, or Dominatrix sub Switch–and you're the Voyeur. No judgement... Pretty Peepers. 
If you haven't completed the Quiz, click the link above before you spoil your fun!
Now, a quickie review of your quiz results:
Definition of a Voyeur
A person in BDSM who reaches sexual pleasure from watching others while those persons perform sexual activities. Usually, voyeurs prefer to watch from an unexposed location from which those who are in the throes of passion are unaware of being watched
Sex Outfit of Choice 
A black lace, strapless jumpsuit that ties above your bosom paired with marabou mules and your hair in a high ponytail; incognito is best suited for your purposes
Accessory of Choice
An antique pair of black enamel and gold opera glasses... You just love the sound of a soprano's high pitch note of ecstasy
___________________________________________________________
Next let us take a closer look, shall we, Little Bo Peep? Remember to clean your lenses... 
Everyone has their kink. Yours happens to be viewing other individuals in intimate positions. You achieve orgasmic bliss by watching from afar unbeknownst to them.
As mentioned, no judgement. 
For you, nothing is quite as satisfying as espying lovers wrapped in each others embrace or a Dom paddling the lush derriere of his sub into nirvana. 
Your senses are heightened: the visual widens your eyes; your ears pick up the slightest whispered mewl; the scent of arousal tickles your nose; the taste of sensual tension in the air moistens your mouth; the fifth sense touch... Well, those at play with each other, but you only by your hand.
The ultimate stimulation!
Now, go revel in your lifestyle and get frisky with CLBooks!
Comment below, join the CharmaineLouise Books Coterie Fan Club, and engage with us and other contemporary romance novel readers on our CharmaineLouise Books Facebook page to share your Sexy Fantasy type and thoughts. 
Fulfill Your Desires.
xoxo
Charmaine Louise
P.S. Catch up on our 4-part series on each Sexy Fantasy type here and Type I the sub here. Up next, Part III the Dominatrix here!
Don't miss a pulse-pounding post! Subscribe to CharmaineLouise Books — The World of Sex blog's RSS feed using https://charmainelouise.com/blogs/charmainelouise-books-blog.atom.
*For our intents and purposes, all parties involved are consensual. No illegal activity for us, Honey! 
---