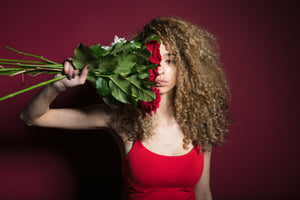 Sexy Fantasy Type Part III – The Dominatrix
On your knees, Baby…
The CLBooks' little helper the Four types of lovers. Which are you? Quiz matched your Sexy Fantasy type–sub, Voyeur, Dominatrix, or Dominatrix sub Switch–and you're the Dominatrix. Get 'em, Sexy Girl! 
If you haven't completed the Quiz, click the link above before you spoil your fun!
Now, a quickie review of your quiz results:
Definition of a Dominatrix
A woman in BDSM who takes the dominant role in sexual activities. A dominatrix might be of any sexual orientation that strikes her fancy. But her orientation does not necessarily limit the genders of her submissive partner: male or female, or as they define themselves. She may also go by Domme or Mistress.
Sex Outfit of Choice 
A black leather corset with vamp red velvet ties display your pert nipples paired with matching crotchless leather panties with velvet hip ties over your bare mound; crotch-high laser-cut velvet stiletto boots; hair slicked back in a bun at the nape of your long neck
Accessory of Choice
Your favorite custom-designed, wooden spanking paddle engraved with a rose in full bloom, perfect for leaving your signature mark
___________________________________________________________
Let's take a deeper dive into your World, Mistress of Pleasure!
The whistling sound of the cane zipping through the air. The crimson bloom rising to the surface of your sub's punished bottom. Their moans of ecstasy as they struggle to remain in position under your ministrations. The tender caress as you lovingly apply a soothing balm to their derriere. Connection to your partner. Satisfy their needs.
Pure bliss for you.
"May I please you too, Mistress?"
A smile spreads across your face as you fondle your sub's head. Then, press on their shoulder to guide them to kneel before you on the floor gently.
"Yes, you may, Little Pet," you purr seductively. "Yes, you may…"
Now, go revel in your lifestyle and get frisky with CLBooks!

Comment below, join the CharmaineLouise Books Coterie Fan Club, and engage with us and other contemporary romance novel readers on our CharmaineLouise Books Facebook page to share your Sexy Fantasy type and thoughts. 
Fulfill Your Desires.
xoxo
Charmaine Louise
P.S. Catch up on our 4-part series on each Sexy Fantasy type with Part I the sub here and with Part II the Voyeur here. Up next, Part IV the Dominatrix sub Switch here!
Don't miss a pulse-pounding post! Subscribe to CharmaineLouise Books — The World of Sex blog's RSS feed using https://charmainelouise.com/blogs/charmainelouise-books-blog.atom.
*For our intents and purposes, all parties involved are consensual. No illegal activity for us, Honey! 
---