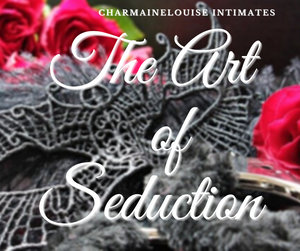 CharmaineLouise Intimates Blog — The Art of Seduction
Do you want to enchant your lover? Well...
CharmaineLouise Intimates gives you Sexy Under Things & Loungewear with lingerie, bras, panties, capes, kimono robes, sweaters, and tunics inspired by the sensuous sirens and sylph swans of the past and present, the collections are for the sexy: hence, the line names Ginger — Bombshell; Diana — Showstopper; Jackie — Timeless; Lena — Classic.
The Blog explores the Art of Seduction deep diving into enticing perfume, flirt and tease skills, makeup, and more topics that will enchant your lover. Prepare to take notes or bookmark your favorite posts for reference, then tell your friends all about it!
First, it's time to explore you, Sexy. Take the Four types of sexy. Which are you? Quiz to meet your inner siren, sylph, or both! Then, comment below and share your look and thoughts on our CharmaineLouise Intimates Facebook page.
Fulfill Your Desires.
xoxo
Charmaine Louise
Don't miss a titillating thing! Subscribe to CharmaineLouise Intimates — The Art of Seduction blog's RSS feed using https://charmainelouise.com/blogs/charmainelouise-intimates-blog.atom.
---